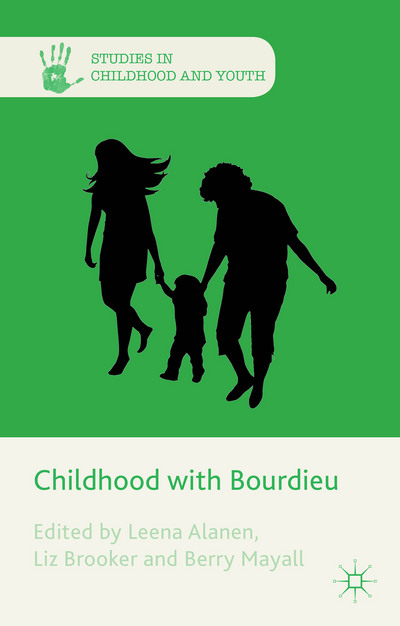 Book Launch
Childhood with Bourdieu
Leena Alanen, Liz Brooker and Berry Mayall (eds.)
Wednesday 25th February 2015, 4-6 pm
Drama Studio, UCL Institute of Education
20 Bedford Way, London WC1H 0AL
This is the launch of a book which seeks to consider how the work of Pierre Bourdieu is useful for analysing the condition of childhood and the activities of children.  Liz Brooker and I have been very fortunate to be joined by Leena Alanen as co-editor of our book: Childhood with Bourdieu (Palgrave Macmillan 2015). Our nine contributors have investigated childhoods in relation to large-sc ale policies and practice, in the UK, Northern Ireland, France, sub-Saharan Africa and Andhra Pradesh.
We do hope you will join us to hear more about the book and to celebrate with a drink.  On that day only, the book will be on sale at a much reduced rate compared to the shop price!
Please RSVP to ssruadmin@ioe.ac.uk to help us plan the catering.