Elise Berman
Convenor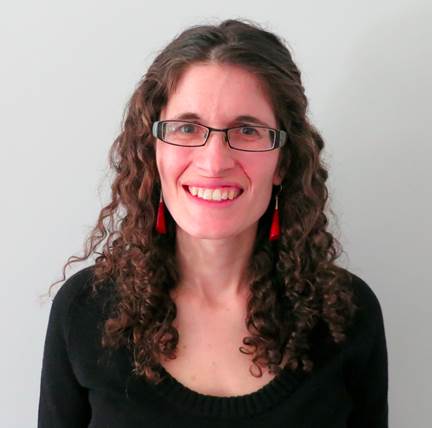 University of North Carolina at Charlotte
I am a linguistic, cultural, and psychological anthropologist. I am also engaged with the interdisciplinary fields of education and communication and I have worked with the Chabad-Lubavitch, the K'iche' Maya in Guatemala, and the Marshallese in the Republic of the Marshall Islands (RMI). Currently I am an Assistant Professor in the Department of Anthropology at the University of North Carolina at Charlotte. I am concerned with the social and interactional production of childhood and age differences, particularly in Oceania and the Pacific diaspora. My book, Talking Like Children: Language and the Production of Age in the Marshall Islands, analyzes a variety of interactions in the Marshall Islands largely based around exchange, and shows how in these dramas large and small, age differences emerge through the things people say, do and feel. I argue that age is a social production, that immaturity is cultural, not natural, and that Marshallese children are socialized to be different from their elders. I am also beginning on a new project on language, age, and race in the Marshallese diaspora, and specifically in Springdale Arkansas. This project focuses on the category of Long Term English Learners, students who schools retain in English Learner status. We will follow Marshallese students for five years to determine if, how, and why they get stuck in English Learner (EL) status and how that status affects identity in the diaspora and changing racial hierarchies in the American south.
Elisha Oliver
Membership Coordinator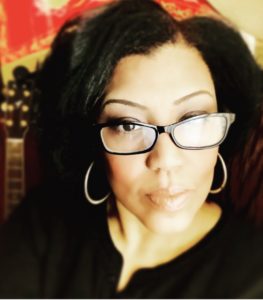 Elisha Oliver is a biocultural anthropologist and visual ethnographer.  Her research explores the intersections of space and place, health, and language in rural and urban communities, with particular focus on structural violence, women's biopsychosocial health, intergenerational and historical trauma, and the use of complementary and alternative medicine and syncretic religion to produce positive health outcomes. She has worked extensively on research to improve birth outcomes for pre-term babies and reduce infant mortality. Currently, Elisha is working on three projects: (1) Ethnohistorical and Archaeological Research in All Black Towns in Oklahoma; (2) The Impact of the Vaginal Microbiome on Preterm Births and Birth Outcomes; and (3) Greenspaces and Intentional Sustainable Communities.
Elisha is an adjunct professor at Oklahoma State University-OKC and serves as the Chief Operating Officer for Thick Descriptions where she oversees Research, STEM and Cultural Intelligence. She is a STEM mentor for the national organization, Melanin in STEM. Elisha earned her Ph.D. and M.A.  in Anthropology from the University of Oklahoma.
Dori Beeler
Communications Coordinator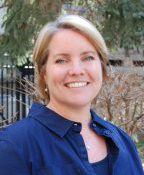 Dori Beeler received her MA in Socio-Cultural and PhD in Medical Anthropology from the University of Durham. As a medical anthropologist her focus is on the intersections between healing and spirituality; health and wellbeing; and healthcare and commodity. She has done extensive ethnographic fieldwork in Britain investigating Reiki practice with a focus on the practitioner, the client, and medical professionals. Her 2015 thesis and subsequent monograph, An Ethnographic Account of Reiki Practice in Britain, led to a description of the relationship between spirituality and wellbeing  within Reiki practice. As a postdoctoral researcher at the University of Notre Dame, Dori engaged in a multi-disciplinary project where she conducted laboratory ethnography. Underlying Dori's work is her interest in an in-depth understanding of the everyday, lived experience of individuals and communities. She is currently a postdoctoral researcher at Johns Hopkins Bloomberg School of Public Health receiving training in Cancer Epidemiology,  Prevention and Control with a focus on pediatric oncology.
Meredith Ellis
Conference Convenor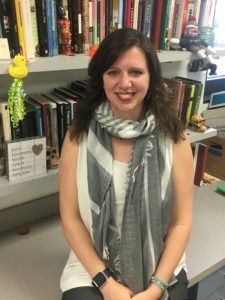 Florida Atlantic University
Meredith Ellis is a bioarchaeologist who specializes in social bioarchaeology, the 19th century United States, and childhood in the past. Her research focuses on understanding past experiences through human skeletal remains. Her 2019 book The Children of Spring Street: The Bioarchaeology of Childhood in a 19th Century Abolitionist Congregation examines approximately 70 subadult remains buried at the church between 1820 and 1850 in order to understand childhoods in the past. Her work focuses on life history analyses, the combination of historical documents and skeletal remains, and the value of including children's histories in skeletal analyses. She is an Assistant Professor of Anthropology at Florida Atlantic University.
Julie Pluies
Conference Convenor
Lausanne University (Switzerland)
Julie is a PhD student at the Institute of Social Sciences at Unil. Her current research focuses on the everyday experience of Moroccan children and adolescents diagnosed with psychiatric and psychological troubles. While investigating the impacts of psychiatric treatments (including therapeutic tools and technologies) on familial dynamics, her research also explores the intersection of age, gender, and care. Deeply engaged with matters such as medicalization and the articulations between local appropriation and global medical guidelines, she reflects upon the consequences of the institutionalisation of children's and adolescents' mental health in the post-colonial era. Underlying Julie's work is her interest in developing creative methods (inspired by play therapy and art-therapy) and in encouraging reflexivity as she engages in the recognition of children's and adolescents' mental health issues.
Patrick Beauchesne
Conference Convenor
Lilia Rodriguez
Student Representative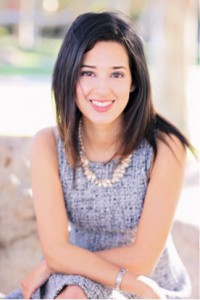 University of California, Los Angeles
Lilia is a Ph. D student in the division of Urban Schooling at the UCLA Graduate School of Education and Information Studies. Her current research focuses on children's agency at an afterschool program for elementary students and pre-service teachers.   The afterschool program is part of a statewide research network of afterschool programs (UC-Links) focused on improving the educational experiences of underserved communities. Lilia is also a graduate student researcher for an NSF project focused on middle school and high school teachers' perceptions of the New Generation Science Standards (NGSS) and provides research-informed professional development.   Lilia will serve as the Student Representative for ACYIG creating avenues and facilitating undergraduate and graduate student participation.
Rashmi Kumari
Student Representative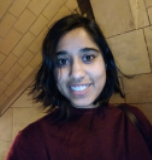 Rutgers State University of New Jersey
Rashmi is a PhD candidate at the Department of Childhood Studies, Rutgers – Camden. Her dissertation research seeks to explore the ways in which the figure of the indigenous girl in India emerges in the discursive convergence of violence and development. Focusing on the political and social constructions of indigenous childhoods, especially girlhoods of youth living amidst political violence in Central India, Rashmi is interested in locating the ways in which indigenous girls engage with the discourses on violence and development. Rashmi currently serves as Student Representative for ACYIG creating avenues and facilitating undergraduate and graduate student participation.
Smruthi Bala Kannan
Student Representative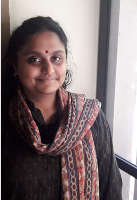 Rutgers State University of New Jersey
Smruthi's research explores discourses of cleanliness, sanitation, and hygiene in and around schools. Centering adolescent children's lived experiences of these discourses in Tamil Nadu, India, her work looks into ways in which ideas of modernity and childhood are negotiated through body, material, and space. She is a PhD candidate at the Department of Childhood Studies, Rutgers – Camden.