Ida Fadzillah Leggett
Convenor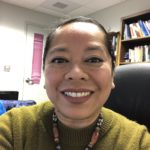 Middle Tennessee State University
Ida Fadzillah Leggett is an Associate Professor of Anthropology at Middle Tennessee State University in Murfreesboro, Tennessee. She received her PhD in 2003 from the Department of Anthropology at the University of Illinois, Urbana-Champaign, and her MA in Anthropology with a concentration in Southeast Asian Studies from Northern Illinois University. Originally from Malaysia, her research focuses on the effects of globalization and transnationalism on Southeast Asian youth's– especially girls'—experience and interpretation of their world. Her publications include an edited volume on Field Stories: Experiences, Affect, and the Lessons of Anthropology in the Twenty-First Century (2021, Lexington Press), and articles on children and the experience of mundane violence, girls and the power of imagined futures, and the education of refugee youth in the Southern US. She is currently working on a monograph on girl cultures. Current courses she teaches include "Cultural Anthropology", "Race, Class, and Gender", "Cultural Images of Gender", "Globalization", "Peoples and Cultures of Southeast Asia", "The Anthropology of Religion"; and "Magic, Witchcraft, and Religion".
Elise Berman
Past Convenor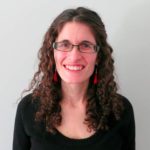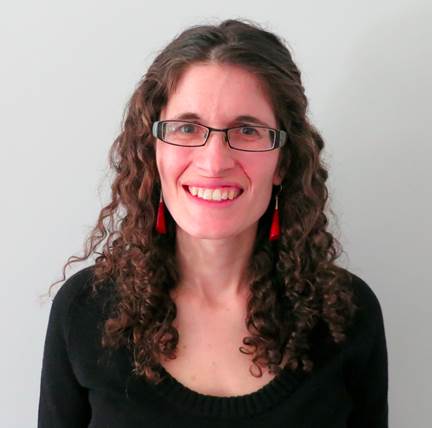 University of North Carolina at Charlotte
I am a linguistic, cultural, and psychological anthropologist. I am also engaged in the interdisciplinary fields of education and communication and I have worked with the Chabad-Lubavitch, the K'iche' Maya in Guatemala, and the Marshallese in the Republic of the Marshall Islands (RMI). Currently, I am an Assistant Professor in the Department of Anthropology at the University of North Carolina at Charlotte. I am concerned with the social and interactional production of childhood and age differences, particularly in Oceania and the Pacific diaspora. My book, Talking Like Children: Language and the Production of Age in the Marshall Islands, analyzes a variety of interactions in the Marshall Islands largely based around exchange and shows how in these dramas large and small, age differences emerge through the things people say, do and feel. I argue that age is a social production, that immaturity is cultural, not natural, and that Marshallese children are socialized to be different from their elders. I am also beginning a new project on language, age, and race in the Marshallese diaspora, specifically in Springdale Arkansas. This project focuses on the category of Long Term English Learners, students whose schools retain English Learner status. We will follow Marshallese students for five years to determine if, how, and why they get stuck in English Learner (EL) status and how that status affects identity in the diaspora and changing racial hierarchies in the American south.
Julie Spray
Communications Chair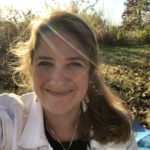 National University of Ireland Galway and the University of Auckland
Julie Spray is a Lecturer in Children's Studies at the National University of Ireland Galway and Research Fellow in Social and Community Health at the University of Auckland. A Pākehā New Zealander, she is an interdisciplinary medical and childhood anthropologist who researches children and young people's perspectives on health and illness, public health policy and interventions, and health inequalities. Integrating biosocial, ethnographic, and visual methods, her work advocates for greater inclusion in health policy of those marginalized by dominant social structures and values, particularly children and racially or economically disadvantaged communities. Her research has been based in Aotearoa New Zealand and the United States with analyses focusing on intersecting issues of rheumatic fever, asthma, stress, infrastructure, nutrition, self-harm, mental health, Covid-19, and health policy. She is the author of "The Children in Child Health: Negotiating Young Lives and Health in New Zealand" (Rutgers Series in Childhood Studies, 2020).
Jennifer Shaw
NEOS Co-Editor
Thompson Rivers University
Jennifer Shaw, PhD is an Assistant Teaching Professor in the Faculty of Arts at Thompson Rivers University, within Secwépemc'ulucw. She has a PhD in Anthropology from Simon Fraser University and an MA in Anthropology from the University of Victoria. Jenny's research explores the intergenerational implications of immigration and labor policies in Canada, focusing on Filipinx youths' experiences of long-term family separation and reunification. Her research also concerns migrant domestic labor and gendered forms of work across borders. As a multimodal ethnographer, she employs photography, drawing, song, and poetry into her research as avenues for youth-centered expressions. Her work has been published in peer-reviewed journals including Children & Society, Anthropology of Work Review, and Global Studies of Childhood.
Rebecca L. Sanford
NEOS Co-Editor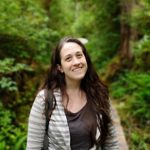 Thompson Rivers University
Rebecca L. Sanford, PhD, RCSW is an Associate Teaching Professor in the School of Social Work and Human Service at Thompson Rivers University, situated on the unceded territory of Tk'emlúps te Secwépemc within Secwépemc'ulucw. Rebecca has over 17 years of experience as a clinical social worker, researcher, administrator, and educator, with specialization in the areas of child and youth mental health, working with children and their families in community-based settings, program development and evaluation, clinical supervision and workforce development, suicide prevention and intervention, and trauma and traumatic bereavement. Rebecca's research interests include the impact of exposure to suicide, the suicide bereavement trajectory, disenfranchised grief and ambiguous loss, and the development and dissemination of interventions for people who are bereaved or otherwise impacted by suicide.
Laura Bullon-Cassis
Graduate Student Representative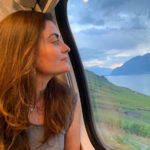 New York University
Laura Bullon-Cassis is a Ph.D Candidate in Media, Culture, and Communication at New York University. Her dissertation focuses on youth participation in United Nations climate summits, which have become key sites of contestation in the climate emergency. It simultaneously explores how the category of "youth" is deployed by UN elites and young people themselves, and to what ends. As part of this project, she conducted 18 months of ethnographic field research with youth activists in UN climate summits in Glasgow, New York, Nairobi, Abu Dhabi, and Madrid. She holds an MSc in Global Politics and a BSc in Sociology from the London School of Economics and Political Science (LSE) and has held roles at the International Institute for Sustainable Development (IISD), the United Nations Conference on Housing and Sustainable Urban Development (Habitat III) and the United Nations Stabilization Mission in Haiti (MINUSTAH). 
Hannah Fechtel
Social Media Assistant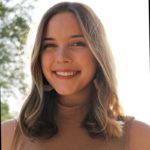 Hannah is a University of Florida graduate and research coordinator for the Southern HIV and Alcohol Research Consortium and the Consortium for Medical Marijuana Clinical Outcomes Research. Her research interests include cannabis, alcohol, adolescent health, and the anthropology of addiction. Experienced in mosaic and arts-based child-centred methods, she has worked with children and young people on various anthropological projects, including studies of child asthma in urban USA and young people's caregiving in rural USA.