Courtney L. Everson
Neos Co-Editor
Courtney L. Everson, PhD, is an Applied Medical Anthropologist with over twelve years of experience in research, community engagement, teaching, and leadership in health and human services, non-profit management, and higher education. Dr. Everson is currently appointed as a Research Associate with the Social Work Research Center (SWRC), School of Social Work, College of Health and Human Sciences, at Colorado State University (CSU). She holds a PhD in applied medical anthropology from Oregon State University with doctoral level minors in public health and women, gender, and sexuality studies. As a mixed methodologist, Dr. Everson uses biosocial health frameworks and community-based approaches to study maternal-infant health, child well-being, child maltreatment prevention, youth development, and family functioning. At CSU SWRC, she engages in team-based science to help transform the child welfare landscape and strengthen families through meaningful research-practice partnerships.
In addition to being the Co-Editor of NEOS, Dr. Everson is a Research Working Group member of the Academic Collaborative for Integrative Health; an Editorial Board member for the Journal of Alternative and Complementary Medicine; Co-Chair of the Family Voice & Choice Committee for the Colorado Collaborative Management Program (CMP); and a strategic consultant to higher education entities, governmental agencies, and non-profit organizations on issues of equity, complex systems evaluation, and anti-oppression.
María Barbero
NEOS Co-Editor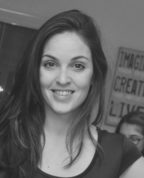 Maria Barbero, PhD is a Postdoctoral Fellow in Latin American and Caribbean Studies at Rollins College in Orlando, Florida. She graduated from Florida International University with a PhD in Global and Sociocultural Studies, where she received interdisciplinary training in the social sciences, with an emphasis in sociocultural anthropology.
Maria is currently working on her first book manuscript on south-south youth migration to Buenos Aires, Argentina. Her work on migration in Argentina has appeared in the Journal of Ethnic and Migration Studies, Race and Ethnic Studies, Youth Circulations, and Metropolitics. Maria's research focuses on the migration-security nexus and how it impacts migrant populations in the Americas. She is particularly interested in the experiences of young people who straddle elusive boundaries between childhood and adulthood and how they experience state practices, discourses, and policies of protection and control. She has previously published work on the Deferred Action for Childhood Arrivals program in Citizenship Studies.
Kimberly Garza
Website Manager/Blog Editor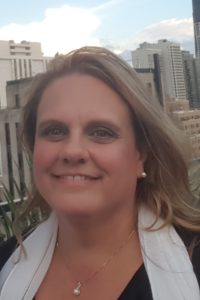 Kim is a PhD student in Biological Anthropology at the University of Illinois at Chicago. Her research takes a biocultural approach to how daily social interactions influence levels of stress and health status in adolescent girls. Working with middle school girls in the American South, Kim examines girls' use of social interactions through ethnography and the use of biomarkers to better define the ways girls use social interactions to define status and social hierarchies within middle school and how they use these interactions to best navigate a complex social environment – and how these interactions may directly contribute to negative health outcomes. Kim has an MA in Anthropology and a MPH from the University of Illinois at Chicago
Robin Valenzuela
Content Coordinator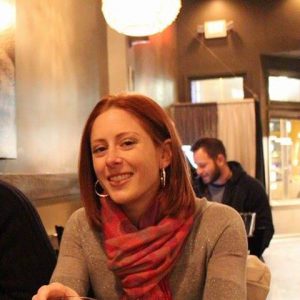 Robin Valenzuela is a PhD student in the cultural anthropology program at Indiana University.   She is interested in how noncitizen Latinos experience the Child Protection system in the United States, especially when their legal status or non-Western parenting practices are construed as abuse or neglect.  Robin has a MA in Spanish, an MA in Anthropology, and a Graduate Certificate in Latin American Studies from the University of Louisville.
Megan O'Sullivan
Social Media Manager