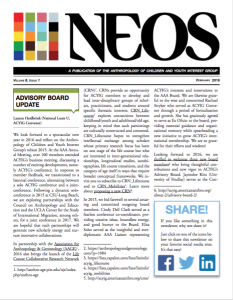 Have you considered how prior relationships with your research participants influence their experience in the research process?
Or how friendships between participants influence the research process? See how Cynthia Maurer dealt with these issues in "Discovering the Kid Researcher," pp. 8-9 of the February 2016 issue of Neos. 
Check out this article and more at http://acyig.americananthro.org/neos/current-issue/.