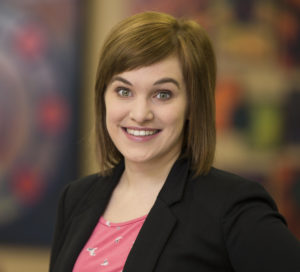 Victoria Holec is currently working on her PhD in Cultural, Social, and Political Thought in the departments of Anthropology and Sociology at the University of Lethbridge (Canada). Her dissertation titled "Who are the Millennials? Exploring the constructions and performances of 'Millennial' as categories of analysis and practice" investigates Millennial identities as both other-constructed and self-performed through discourse and lived experience. Here, she examines the usefulness of the generation as category of analysis, theories of post-identity, and conceptualizations of youth. Her methodologies involve microblog discourse analysis and design studios (cf. Rabinow & Marcus, 2008). Currently, Victoria is developing a course on "Conceptualizing Youth," which reviews deterministic and constructivist conceptualizations of youth, major theories and methodologies used to study youth, and applies these to current issues and media representations concerning youth ranging from Neuroscience, Psychology, Anthropology, and History to Media and Cultural Studies.
Victoria served as the University of Lethbridge Institute for Child and Youth Studies (I-CYS) graduate assistant and communications and event manager from 2016 to 2018 and remains a graduate student affiliate of I-CYS. She co-organized the inaugural At the Intersections of Childhood I-CYS symposium in 2017, which resulted in her role as guest editor for a special collection in the Canadian Journal for Family and Youth (April, 2018). She further won the Society for the History of Children and Youth 2017 Graduate Student Outreach Grant for this symposium. In January 2018, Victoria took over the international bi-weekly Childhoods by I-CYS email list from Dr. Jan Newberry, for which she compiles and curates content. This work has situated her well in current issues of childhood and youth within Canada and beyond. She is also a member of ARCYP, SHCY, and CASCA.
Born and raised in Germany, Victoria is fluent in German and English and reads some French and Spanish. Victoria holds an MSc in Neuroscience from the University of Lethbridge and a BA in Psychology from the University of British Columbia.
You can email Victoria for all of your NEOS needs.
Please join us in welcoming Victoria to NEOS and in thanking outgoing editor Véronique Gilbert for her service to NEOS.