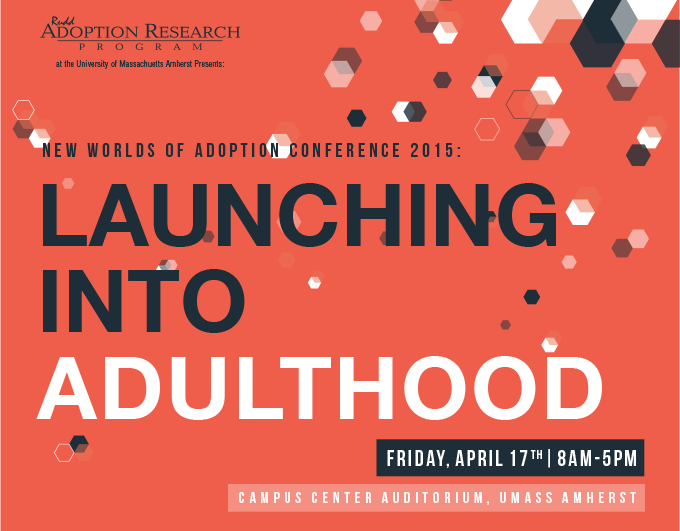 Calling all Presentation Submissions – DEADLINE – Nov 3, 2014
LEARN MORE & APPLY HERE
Keynote:
Ann Masten, Ph.D., University of Minnesota, will highlight research on resilience in development with a focus on transitions to adulthood. Dr. Masten will be joined by three adult adoptees who are now in significant professional positions serving the adoption community:
— Astrid Dabbeni, Executive Director of Adoption Mosaic, Portland, OR
— Judith Eckerle, M.D., Pediatrician and Director of the Adoption Medicine Program at the University of Minnesota
— Nathan Ross, Project Coordinator for the Community Champions Network at the North American Council on Adoptable Children (NACAC)
Conference will also include:
Panel Discussions, Topical Concurrent Sessions, and Posters Displaying Research and Programs.
Social Work CEU's & Psychology CE's will be available. 
* Please refer to our website for information about scholarship, poster & presentation submissions.