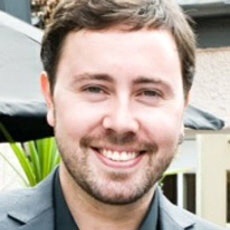 ACYIG has a new Social Media Coordinator! Patrick Alexander will be managing our Facebook and Twitter accounts, and keeping us apprised of children and youth in the news as well as ACYIG announcements and events of interest to our members.  Use the icons to the left to follow  our social media accounts!
Dr Patrick Alexander is a social anthropologist specialising in the field of education. His current research focuses on schooling in the UK and the US, and on the themes of age and social identity, 'youth', aspiration and transitions into adulthood. He is Senior Lecturer in Education Studies (Anthropology & Sociology) at Oxford Brookes University, and a Research Associate at the Institute of Social and Cultural Anthropology, University of Oxford.
Patrick has been selected to become the Fulbright-Peabody Research Scholar for the US-UK Fulbright Commission in 2014-2015. As part of this one year post, Patrick will conduct an in-depth, comparative study of aspiration, imagined futures and transitions into early adulthood among final year inner-city school students in New York and London. Patrick will be working alongside Pedro Noguera at New York University's Metro Center for Urban Education. This promises to be a challenging and enriching programme of research that will shine a light on the complex realities of what it means to 'come of age' in the public/state education systems of these two cities.
Follow Patrick on Twitter @patgalexander