NEOS Author Bios
Volume 13, Issue 1, Spring 2021

Return to Current Issue Table of Contents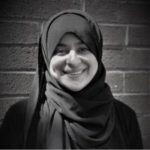 Noor Ali, EdD
Dr. Noor Ali teaches at Worcester State University and Arizona State University. She is also the principal of Al-Hamra Academy, Shrewsbury, MA. Dr. Ali is involved in several projects involving social justice in education and critical race theory.  
Irteza Binte-Farid is a joint degree PhD student in Education and Anthropology at UPenn, studying the experience of Muslim youth in Philadelphia high schools and religious spaces. Irteza is also interested in the education of secondary history teachers and in particular how teacher education programs approach the teaching of history in culturally diverse classrooms that include Muslim students of color. 
Laura Bullon-Cassis, MSc 
Laura Bullon-Cassis has written extensively on social movements and climate justice, as well as on youth participation in global summits. She is a PhD Candidate in the Department of Media, Culture, and Communication at New York University, and a Visiting Fellow in the Albert Hirschman Centre on Democracy and the Department of Anthropology and Sociology at The Graduate Institute. Laura's work looks at new forms of transnational collaboration that are emerging in the environmental emergency and the ways in which these challenge or complement established processes of political cooperation such as multilateral diplomacy. She has conducted fieldwork with youth activists in United Nations climate summits in New York, Madrid, and Nairobi. (No author image provided)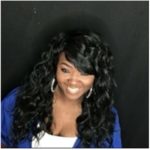 Velicia Hawkins-Moore
Velicia Hawkins-Moore is a first-generation college graduate. She attended the University of Maryland International Branch campus in Bad Kreuznach, Germany. Velicia has taught and worked in Abu Dhabi, Ghana, West Africa, Xi'an, China and Houston, Texas. 
Dr. Kim is an associate professor in the University of Findlay's Department of Justice Sciences. Her research focuses on human rights, humanitarian, and disaster response interventions for survivors.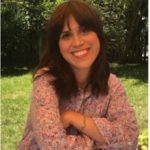 Laura Moran, PhD 
Dr. Moran is a cultural anthropologist specializing in youth cultures and participatory youth research. She holds a PhD in anthropology from the University of Queensland and a master's degree in social anthropology from Oxford University. Her recently published book, Belonging and Becoming in a Multicultural World: Refugee Youth and the Pursuit of Identity (Rutgers University Press 2020), examines racial identity among refugee youth in Australia. Dr. Moran teaches anthropology in both university and community-based settings and is currently the Refugee Project Director for children's literary magazine, Stone Soup. 
Alisha Nguyen is currently a Ph.D. fellow and instructor at the Department of Teaching, Curriculum, & Society at Lynch School of Education & Human Development, Boston College. Her scholarship mostly focuses on the intersectionality of language, power, race, class, and gender in early childhood and elementary settings.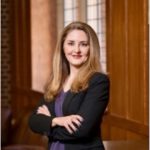 Rania Kassab Sweis, PhD 
Dr. Sweis is Associate Professor of Anthropology at the University of Richmond. Her research centers on gender, global health, and medical humanitarianism in the Middle East. Her publications have appeared in journals such as Childhood, Medical Anthropology Quarterly, the Journal of Middle East Women's Studies, and the International Journal of Middle East Studies. She is author of the book Paradoxes of Care: Children and Global Medical Aid in Egypt (Forthcoming from Stanford University Press, June 2021).